This is a huge dio in progress, but just to show that it can be done, if you have the room to stow it when finished, it's a fun challenge. A sizable curio cabinet is a must,btw. lol.
Some background info to get yall up to speed. I had several 200mm figures plus some 1/9th scale bikes that were just begging for a story, so after a long bit of pondering I came up with a scenario of an ambush that takes place just after the D-Day invasions in Normandy. The Ranger figure is peering thru a gate to a cemetery. Head stones and grave markers will be included.
All the figures were painted with oils over an acrylic base. The bikes were built to specs with wiring, plumbing and all, just about as close to real thing as I could possibly make them. Now it's time to make the base and make it convincing enough to appear believable.
This layout is about as good as I'm going to be able to make it, but I recon it'll work. The element of surprise is what I'm after in this scenario.
The wall will get a good work over with damage, etc., painted a dirty yellow tone and the water fountain will be inactive, but grungy and have nasty mossy water in it and lots of shrubs near the entryway to keep the Ranger hidden and the bike. And yes, climbing ivy vines, etc as well, plus tile cap on the top of the wall.
Look er over and let me know what yall thing, please. I really can't go any bigger and I certainly can't go smaller on the base, so other than minor adjustments this may have to do. Remember, this base is 15"x28" and just barely fits in the curio cabinet.
]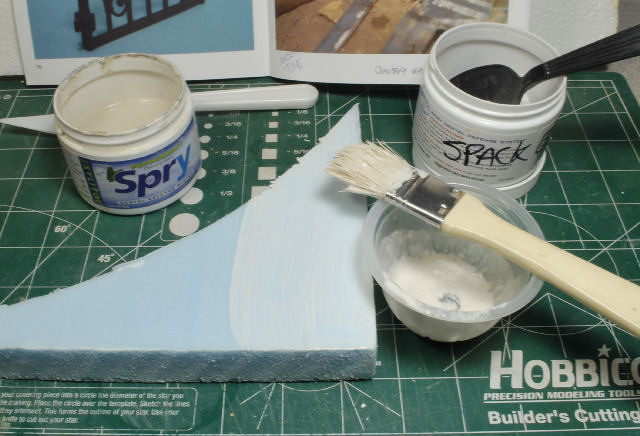 Thx for watchin, Ski.