Today's progress,
The foremast, the kit supplied white metal lower section, along the a brass rod replacement and upper section.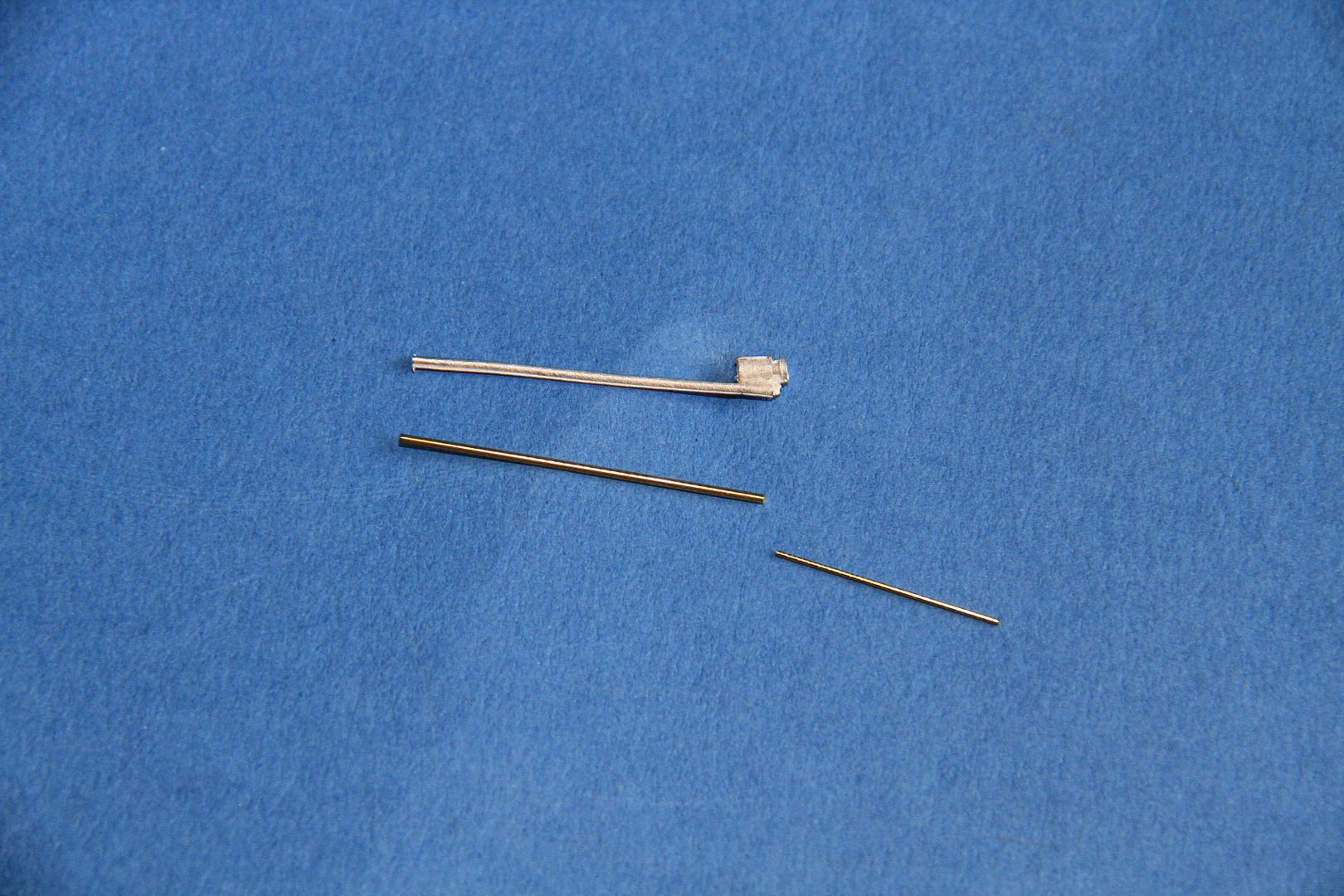 Joining the two brass rod section.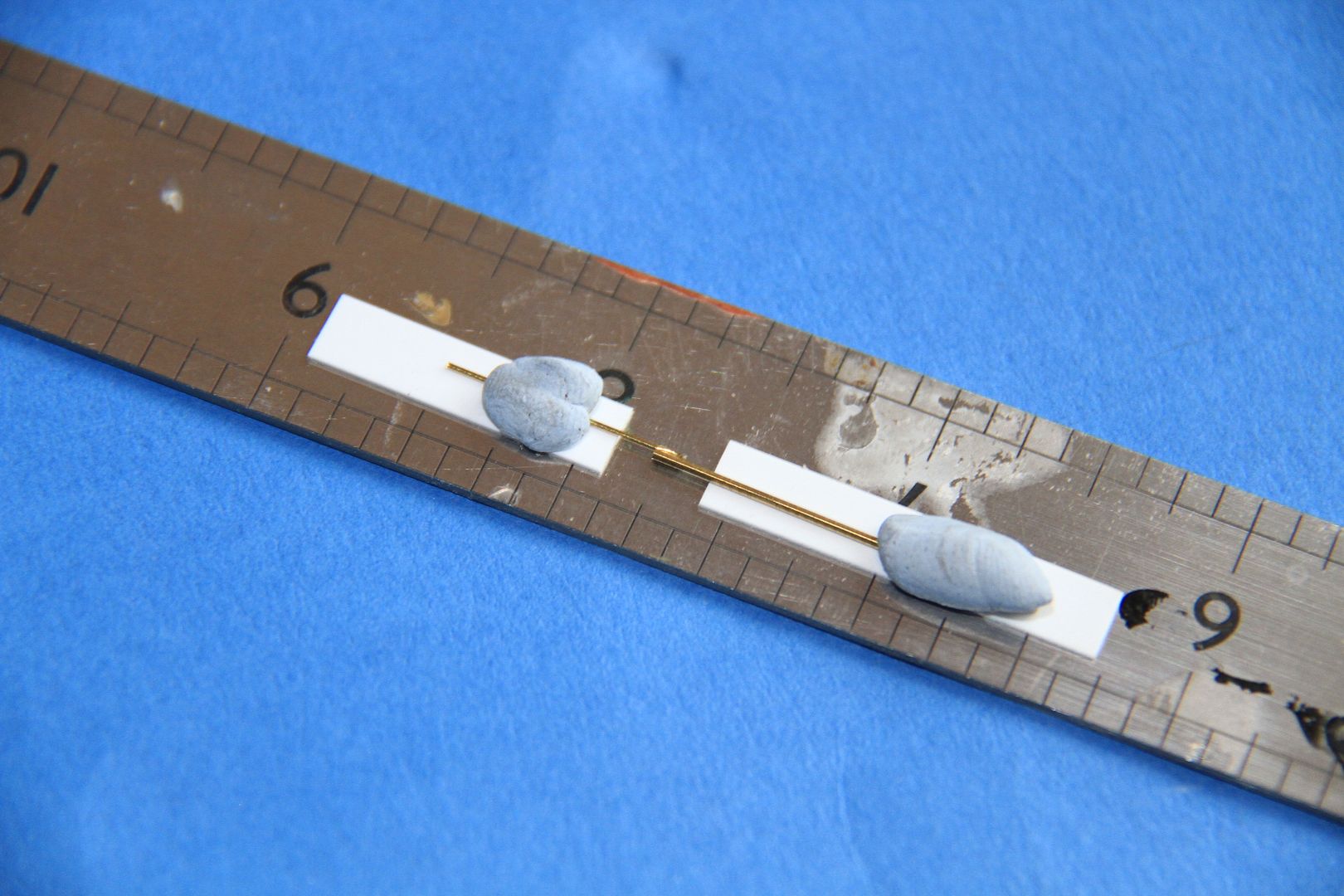 It doesn't show that well, but some cotton wool added to try and give a bit of life to the water between the ship and the boat.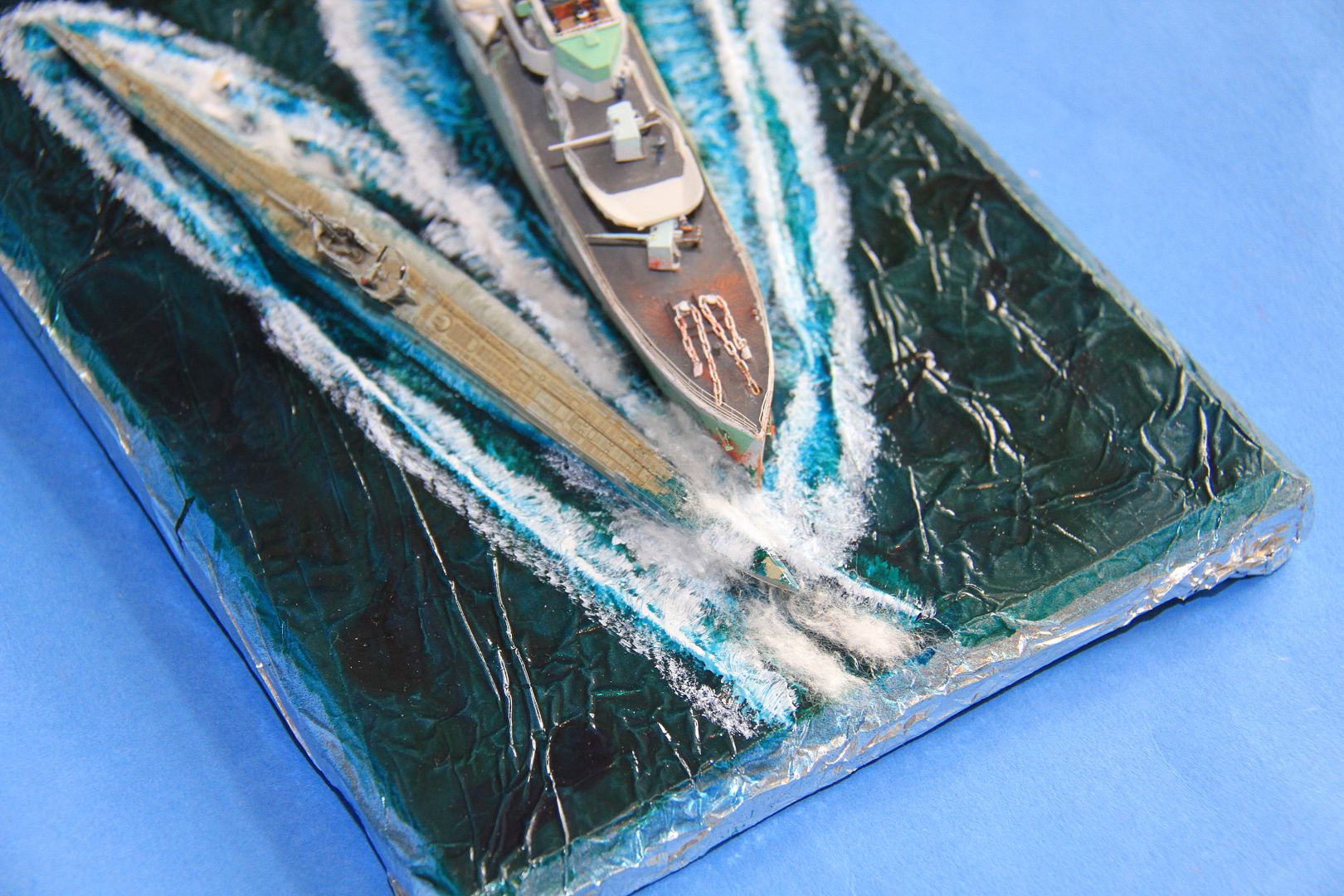 The white metal crow's nest cut off the bendy mast and added.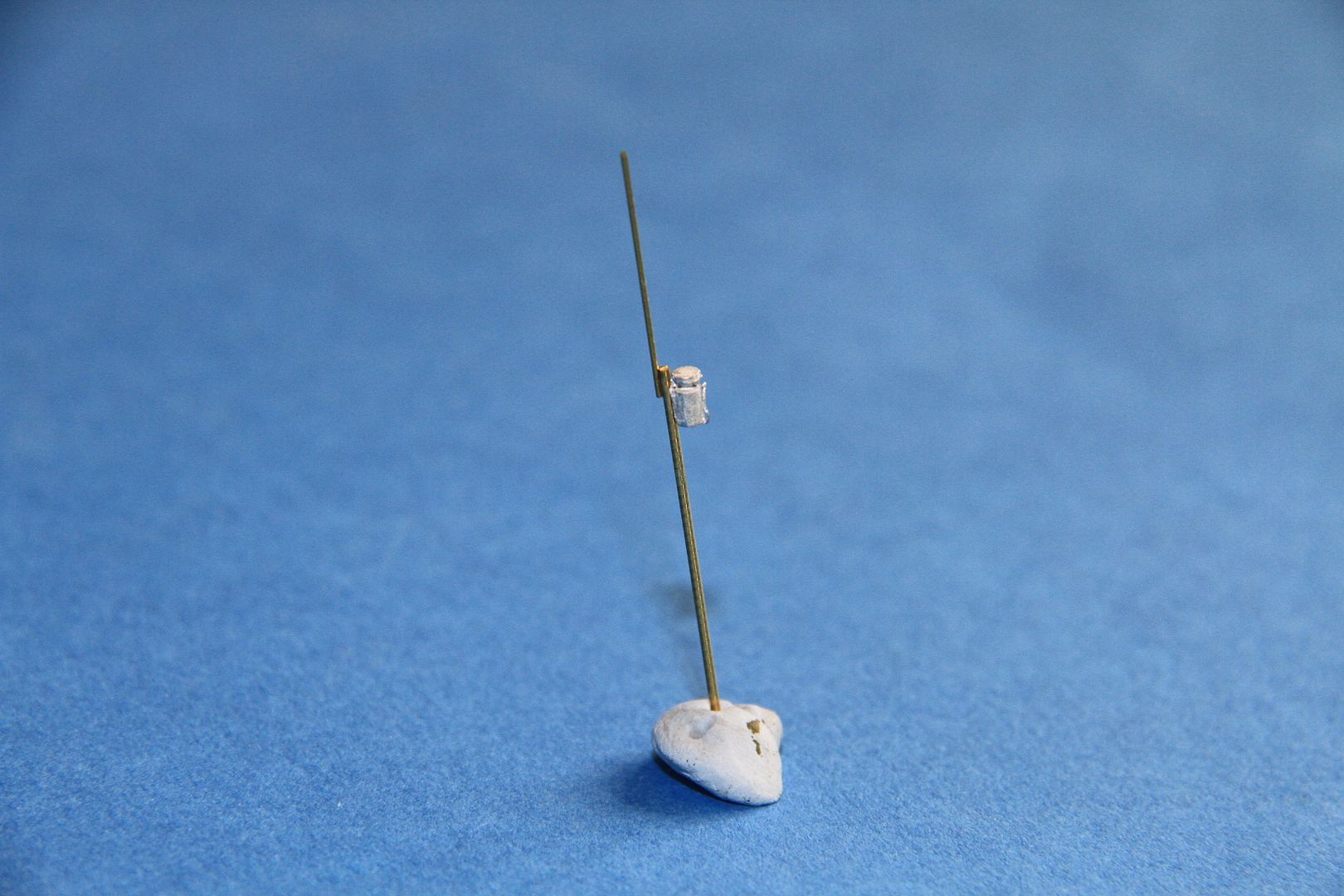 etched yard arm, Radar and Huff Duff aerials fitted, apart from the ladder, that is foremast done.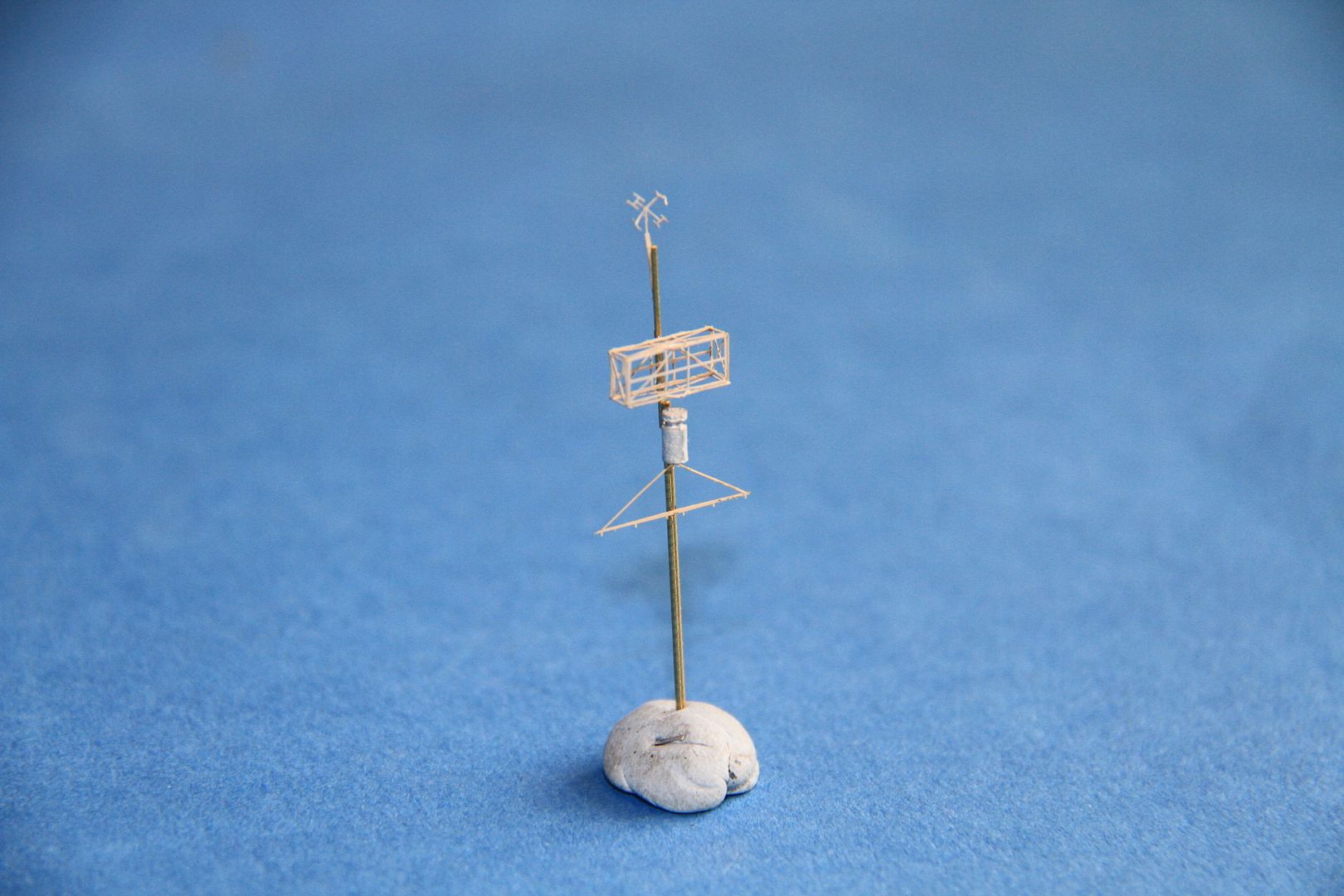 more soon.
Si