Quoted Text
---

Are there significant differences between these mechanisms in the early and late (LVTP-7 and AAVP-7)? I can't find a photo of it LVTP-7 on top. Whether they had anti-skid on top and the hatches of the landing?
In addition, I found an interesting fact - cargo hatch support posts on early LVTP-7 had no inner wall and had a П-shaped appearance. In addition, the photo shows that the upper hatches of the landing suspended on 5 loops not 3 as done on the model.

---
Awesome catch on the cargo hatch posts!!! Iíll need to save that information for my future builds.
As far as anti-skid on the LVT7 I cannot say with any authority as those were before my time. In the LVT7 Technical Manuals, they look very slick/shiny as if there is no anti-skid in place. The cargo hatches also look the same as those on a 7A1 aside from the cargo hatch locks. I know the kitís interior is incorrect for an LVT7.
All my time was on the 7A1 and 7A1 RAM/RS with a little time on the EFV and ACV. Speaking of which, that ZBD looks interesting, wish someone would kit an EFV.
C7A1 we unloaded from the MPF vessel MV Dewayne T Williams and later, at camp during Exercise Freedom Banner / Cobra Gold 2002 in Thailand.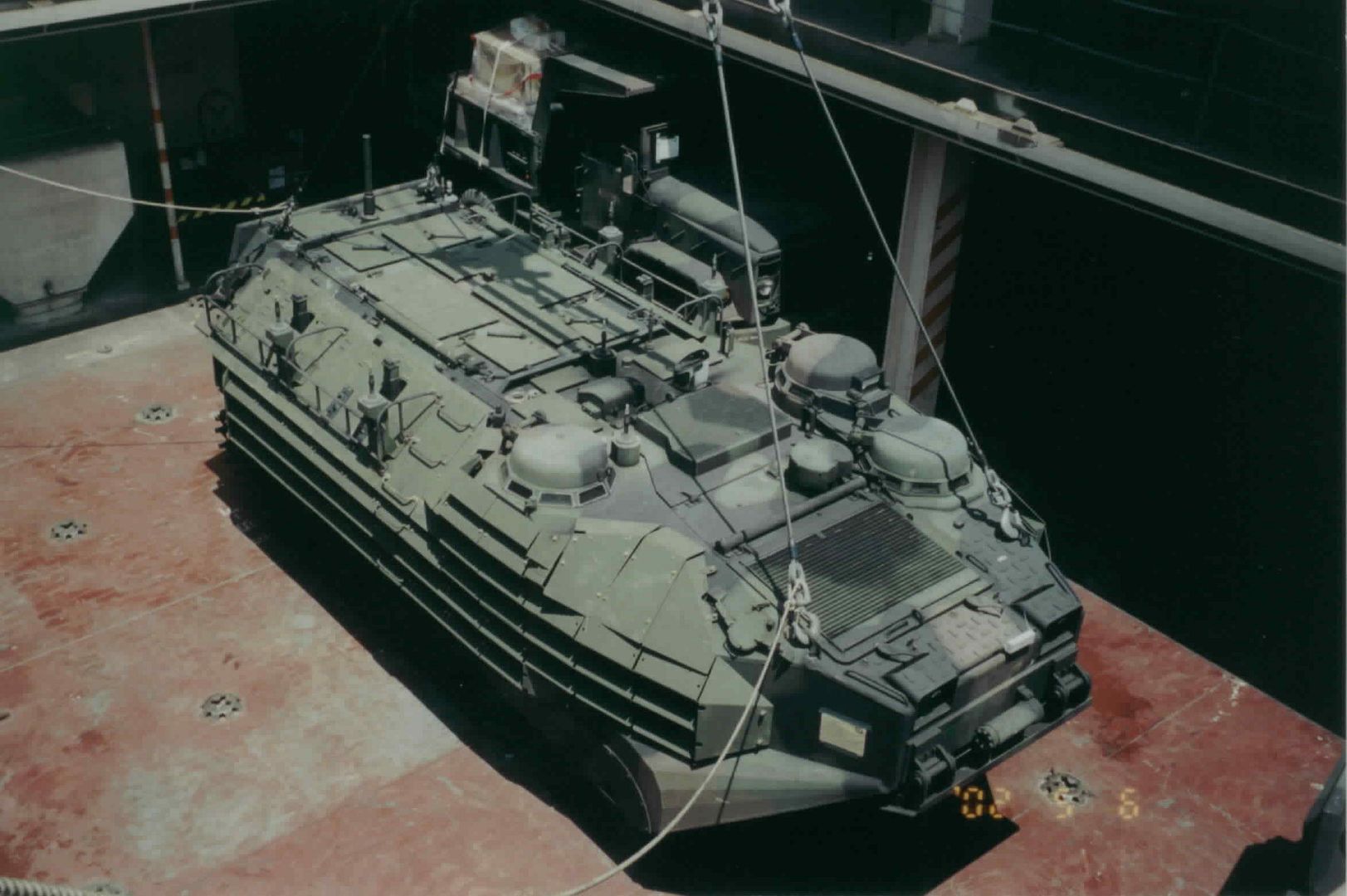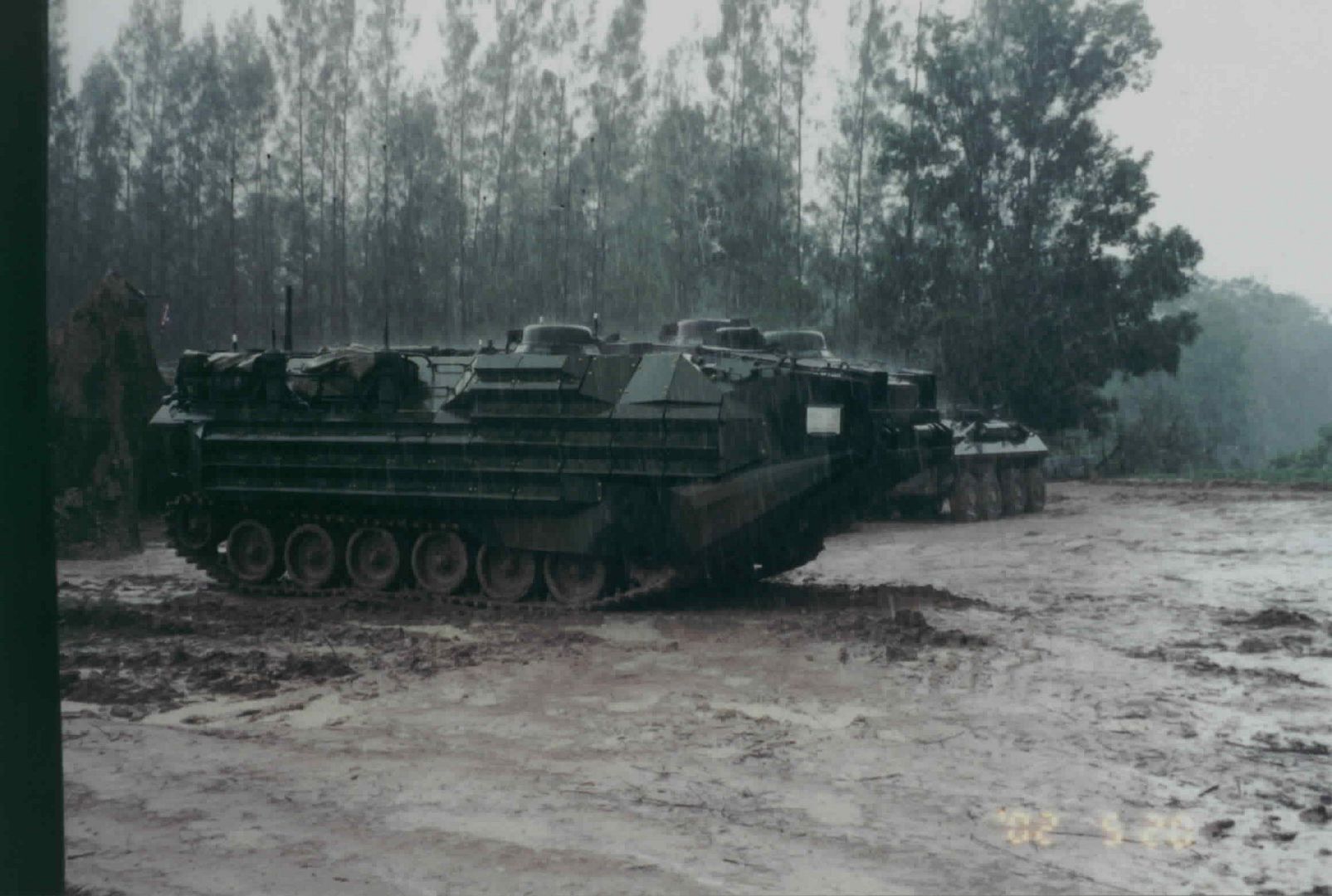 Scanned from a slide I acquired, a very dirty LVTC7 with P7 in chase.
Couple shots of the EFV, that thing outran us on the water - and we were full throttle in a 10-meter RIB. Camp Pendleton CA.