For my next build I'm going to tackle the Panda offering of the Oshkosh M-ATV, one of the sexiest modern vehicles in my opinion. And in a way is the descendant of the humble Jeep
From Wikipedia:
The M-ATV utilizes the Medium Tactical Vehicle Replacement (MTVR) chassis and TAK-4 suspension with the Plasan designed armored hull developed for the Northrop Grumman/Oshkosh JLTV Technology Development (TD) phase proposal.[30] The V-shaped Plasan armored hull offers protection for the occupants from IED attacks while a central tire inflation system (CTIS) and run-flat inserts allow the M-ATV to travel at least 30 miles at 30 mph even if two tires lose pressure. The vehicle can also take a 7.62 mm round to its engine oil/coolant/hydraulic system and continue to drive for at least one kilometer. The Stat-X engine fire suppression system provides for further survivability.[31]
The Tak-4 suspension is coil sprung and fully independent, and offers 16 inches of travel. The M-ATV's roof mounted turret is capable of mounting weapons such as an M240 machine gun, a Mk 19 grenade launcher, an M2 Browning machine gun, a MILAN anti-tank guided missile, or a BGM-71 TOW anti-tank guided missile launcher. The roof weapons can be operated either from the turret by person or remotely inside the cabin with a CROWS remote weapon system. The M-ATV also features modern vehicle safety systems such as traction control and anti-lock brakes in addition to modern creature comforts such as an HVAC system and power outlets for charging portable electronic devices.[5] Unique among MRAP vehicles are the M-ATV's rear-hinged, aka, suicide doors.
https://en.wikipedia.org/wiki/Oshkosh_M-ATV
The Kit:
The kit has 8 large plastic sprues and 4 smaller ones. 3 frets of PE, 5 vinyl tyres, 2 sprues of clear parts and a large decal sheet.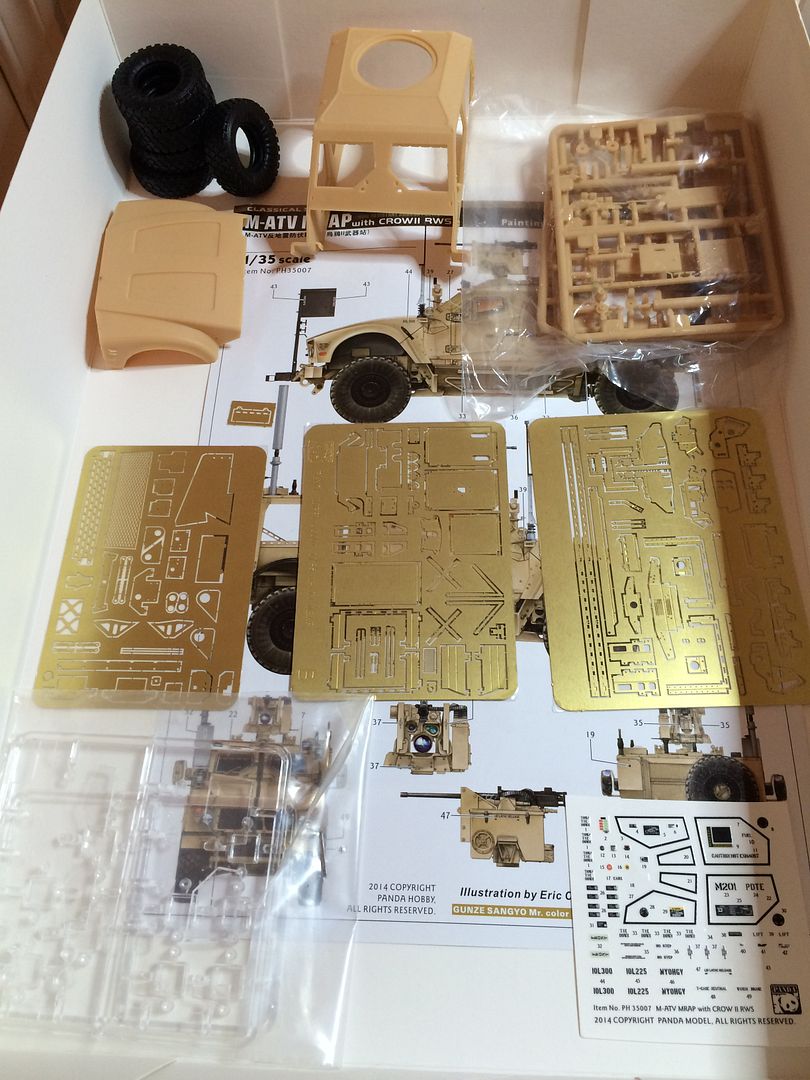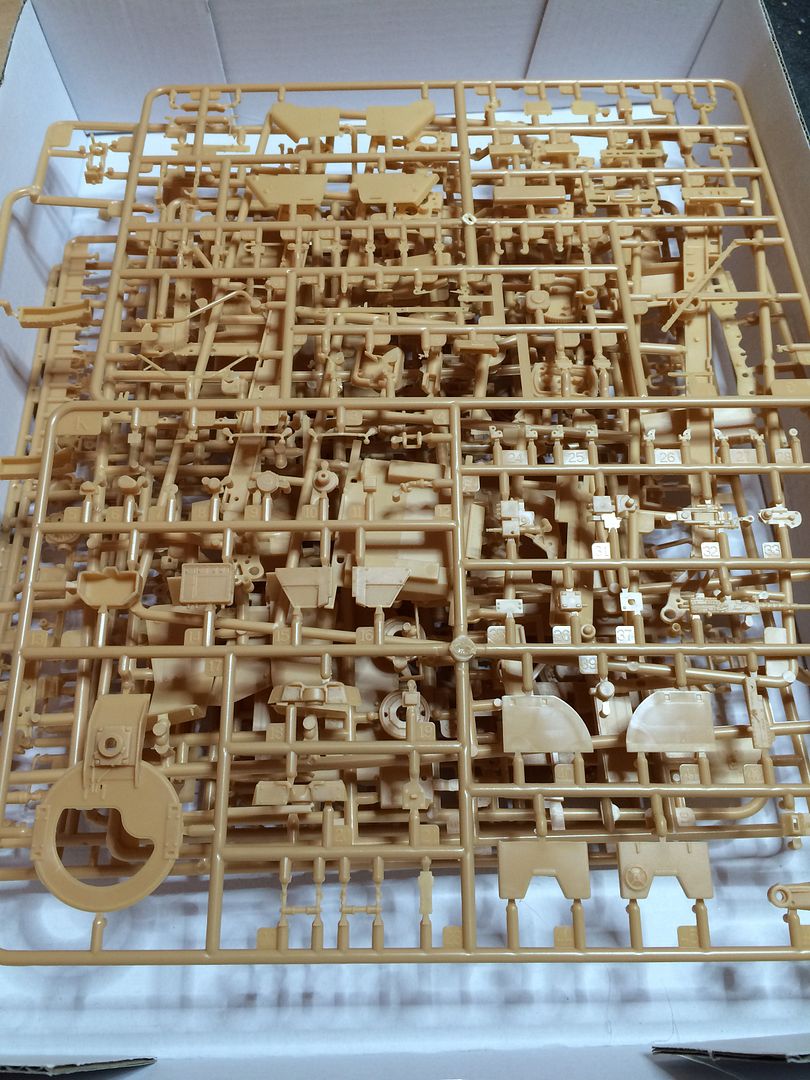 Google will help you if you want to see each individual sprue.
Molding is quite nice but there are a lot of very tiny parts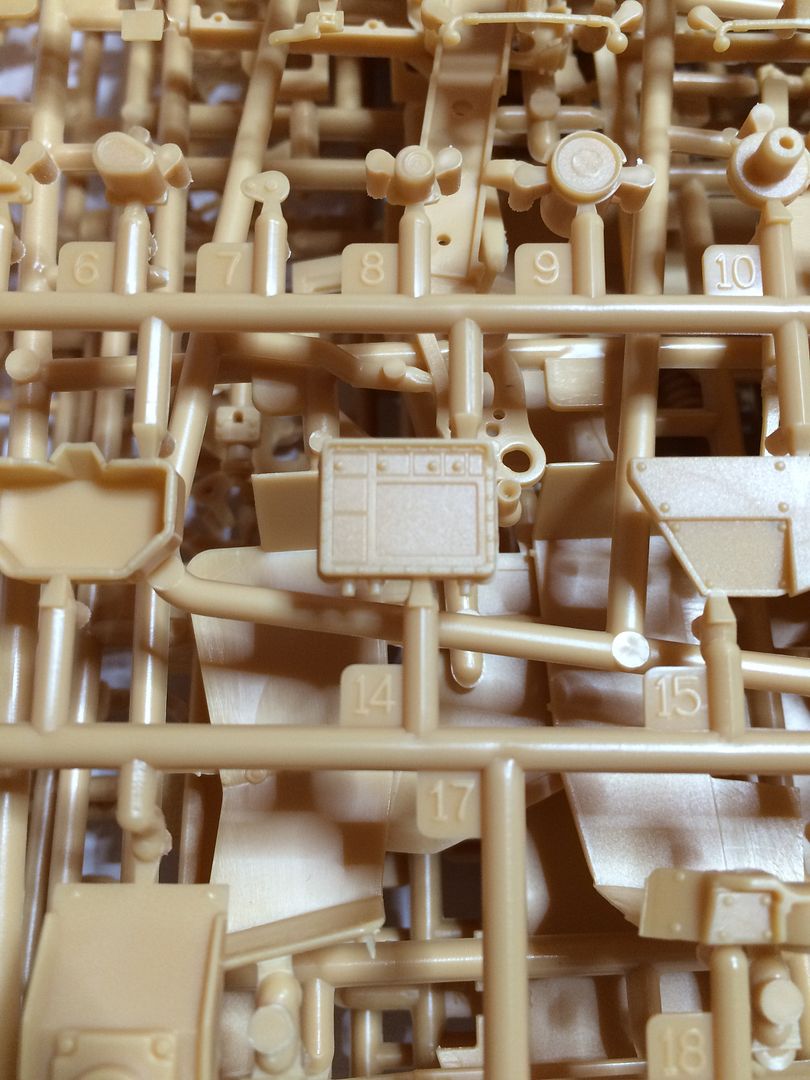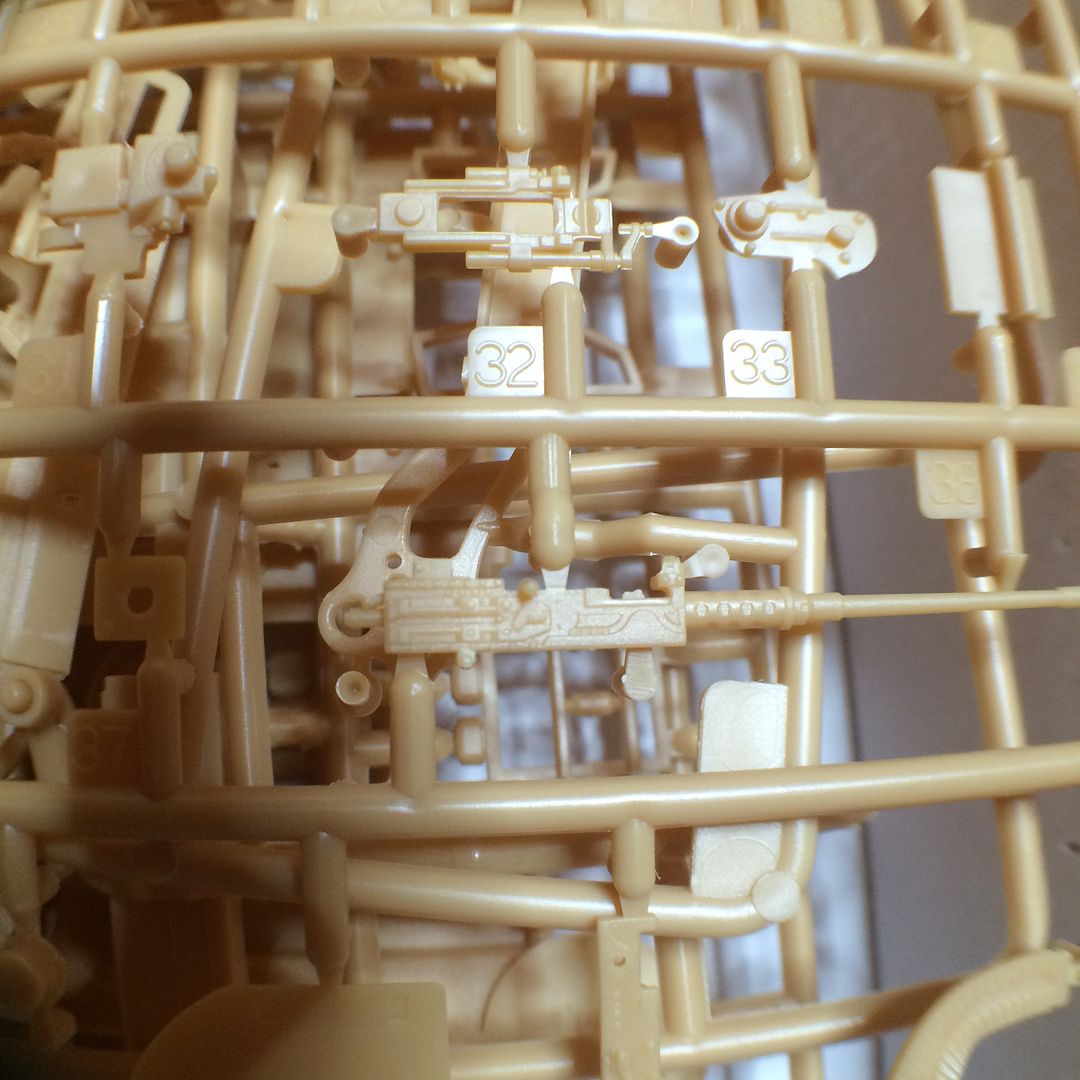 Reviews of this kit have been mixed although I have seen some beautiful built up examples. The construction of the under-carrage is challanging I believe. And the interior is quite spartan so I've ordered the Pro-Art MRAP Radio set for it. And the Pro-Art MRAP stowage set just to add some extra bits in the back (pics when they arrive)
The decal sheet is quite large and seems to include a decal for the de-mist strips on the front windows an front door windows. It's a quite distinctive feature of the M-ATV and I was wondering how I'd recreate it so this is good news.
The decals all look very nice even with the macro lens.
Now for the actual build....
It's been hard work to get this done. Lots of cleanup on all the parts and everything has to be dry-fit first. In every single instance any hole for a piece to fit in was too small. Nothing fits correctly
I could not recommend this kit to anyone and it explains why it's so hard to find a build log other than Pascal Bausset's on Armorama
But I will persevere....I'm too stubborn not to having ordered ProArt bits also for it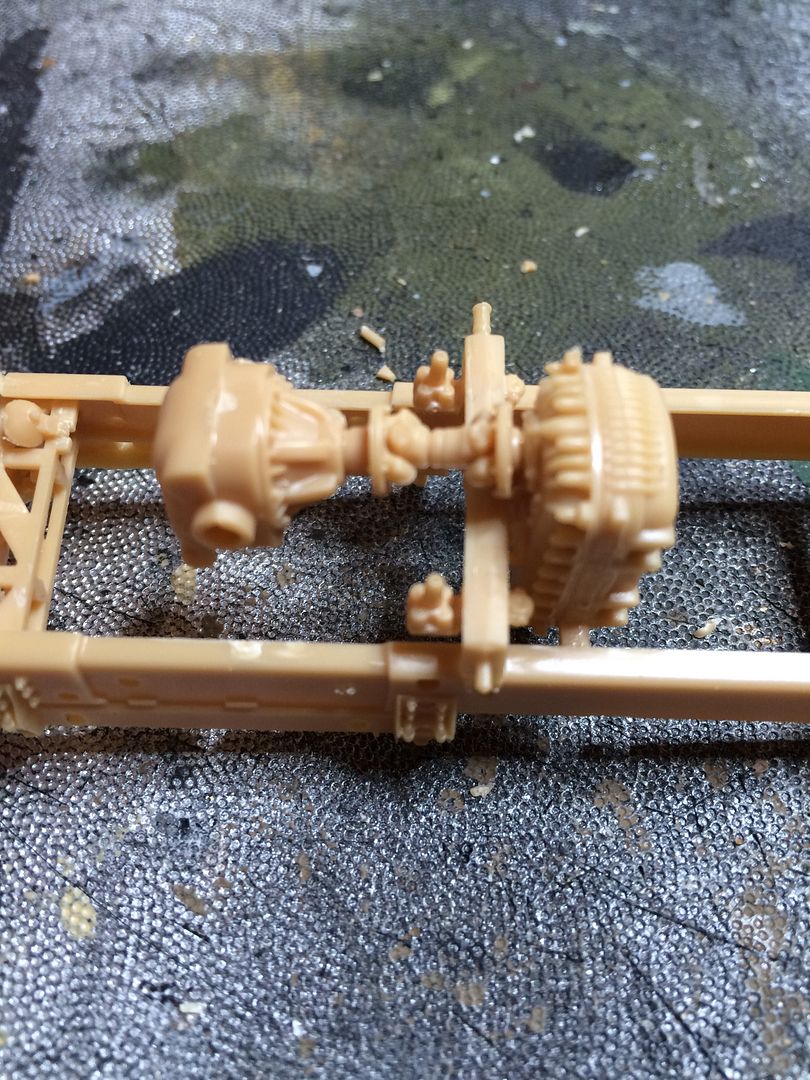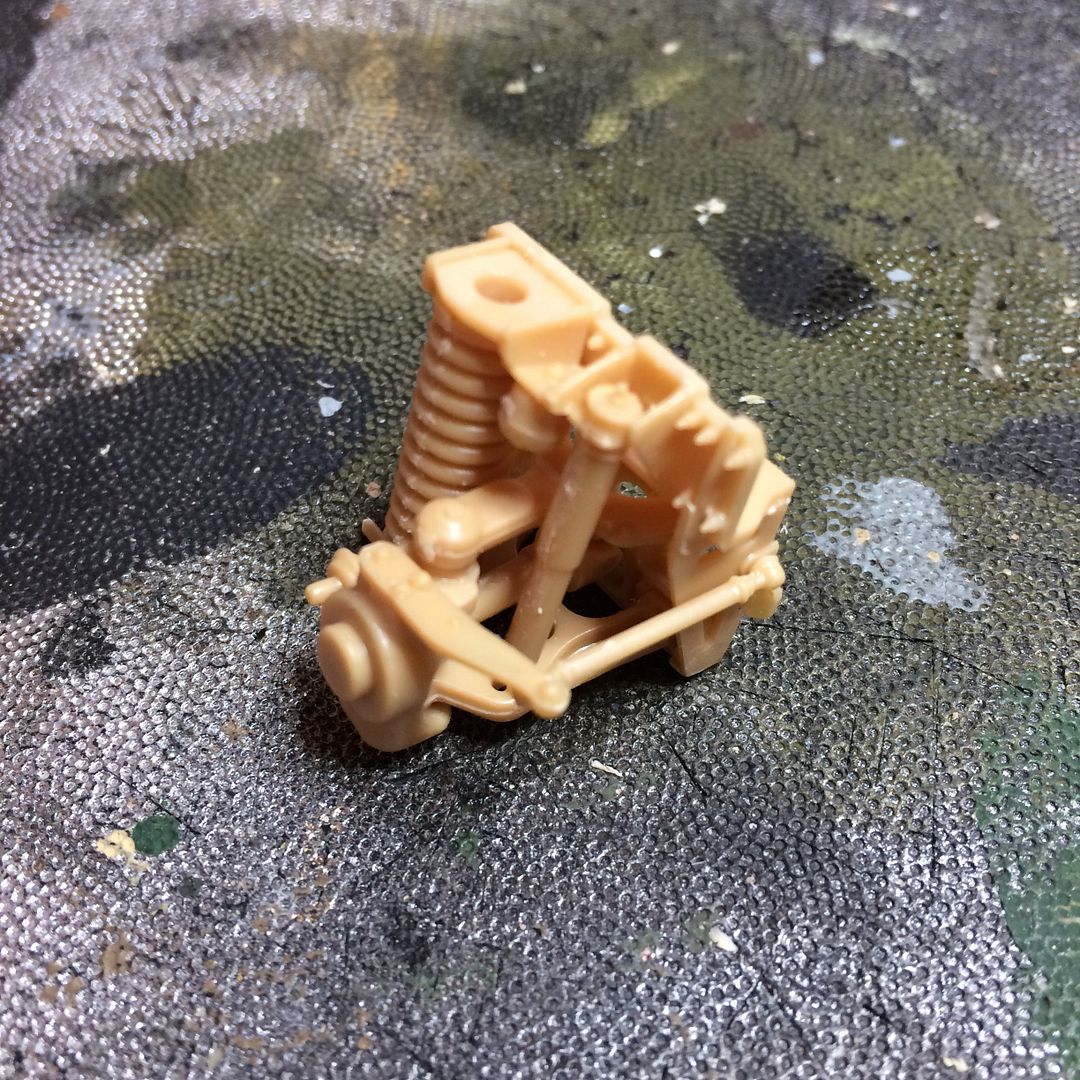 It's been fun 😓 but finally got the rear suspension done. That's taken about 3 good sessions at the bench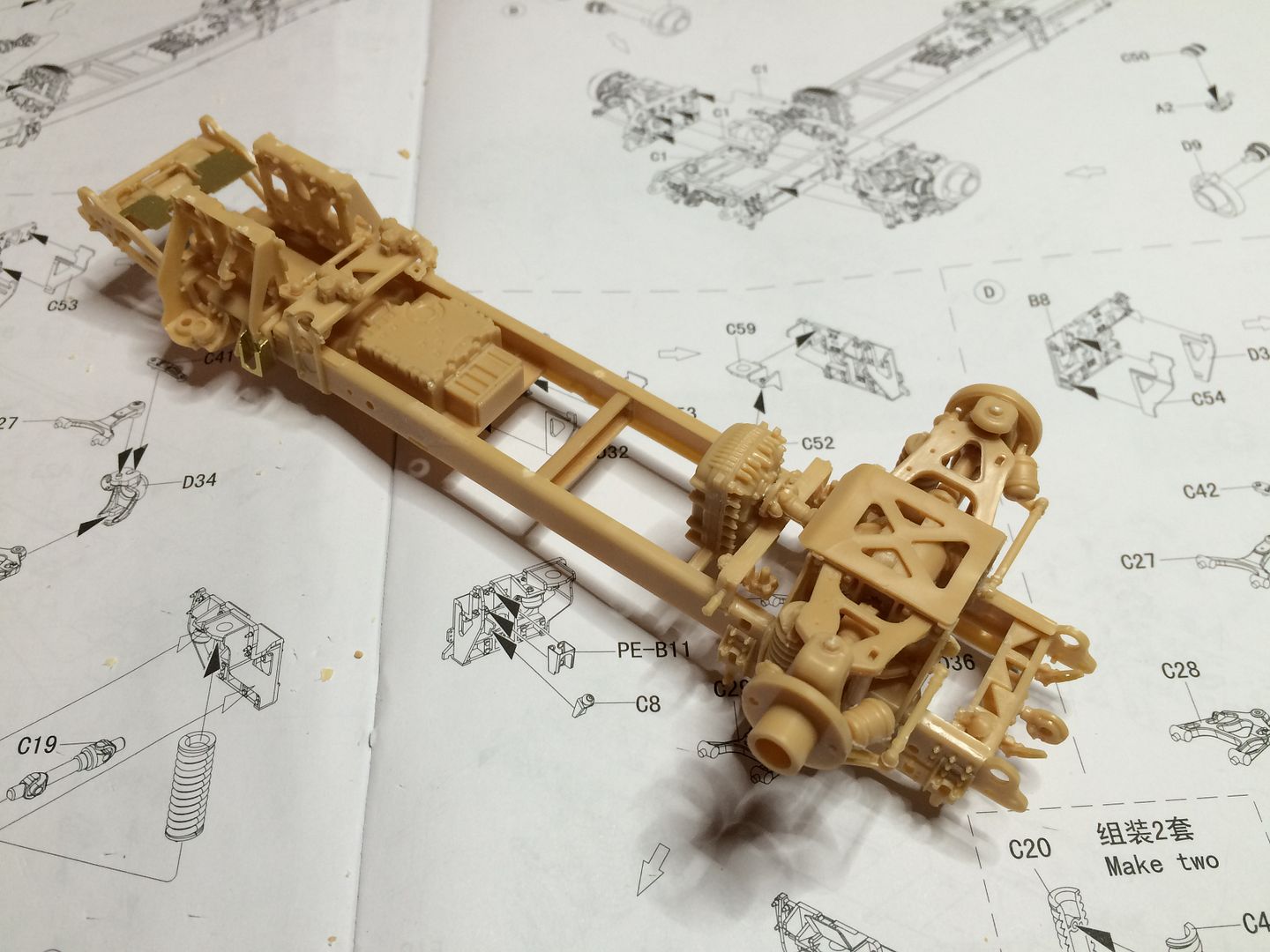 Not the cleanest and neatest I've ever done but it will do.
Now for the front....